We can supply you with die cutting equipment for any application. From neoprene to patches, check with us for the die cutter to match your needs.
Die cutters are available in three basic types: small swing arm "clicker" presses that are perfect for embroidery shops, large "traveling head" presses for multiple cutting or roll cutting, and "full head" presses for heavy duty jobs. In addition, "up-acting" hydraulic platen presses are available for special applications like cutting screen printed materials, jig-saw puzzles or circuit boards.
Contact us for more information on any of these products.
Swing Arm "Clicker" Cutting Presses have from 8 to 25 tons of cutting force, with cutting surfaces ranging from 12″x12″ to 20″x40″.

SE-8 / S-108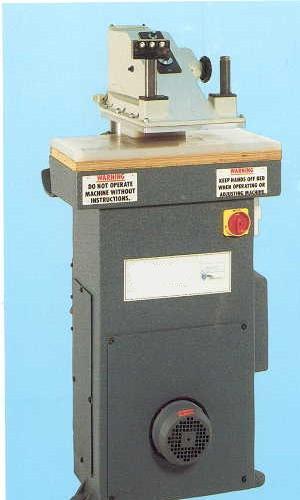 The SE-8 and S-108 Mini Swing Arm Cutting Presses have a 12″x24″ cutting surface, and a standard cutting plate of 10″x15″. They are eight ton presses, with automatic stroke adjustment and adjustable tonnage selection, perfect for making samples or laboratory use, and can be used as an appliqué cutter..
SE-25A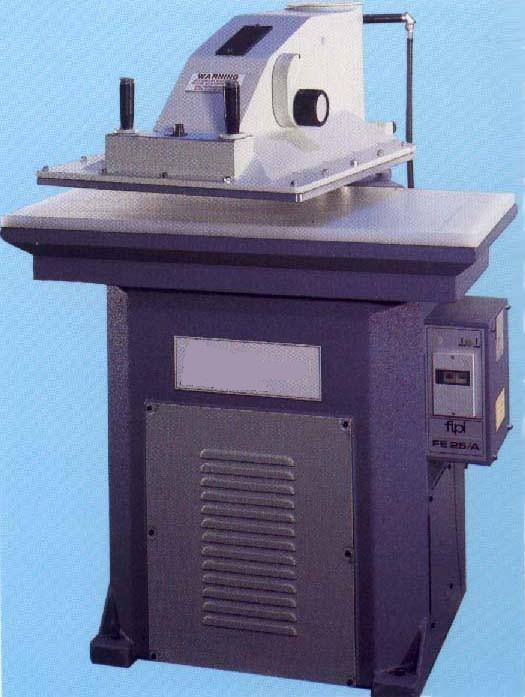 The SE-25A, 25 ton "High Efficiency" Swing Arm Cutting Press with "Anti-Friction" device for easier beam movement. It has a cutting surface of 20″x20″ and cutting plate measures 20″x25″ or an optional 24″x25″.
"Traveling Head" Presses have from 25 to 45 tons of cutting force, with cutting surfaces ranging from 59″x16″ to 80″x30″.
F-80HS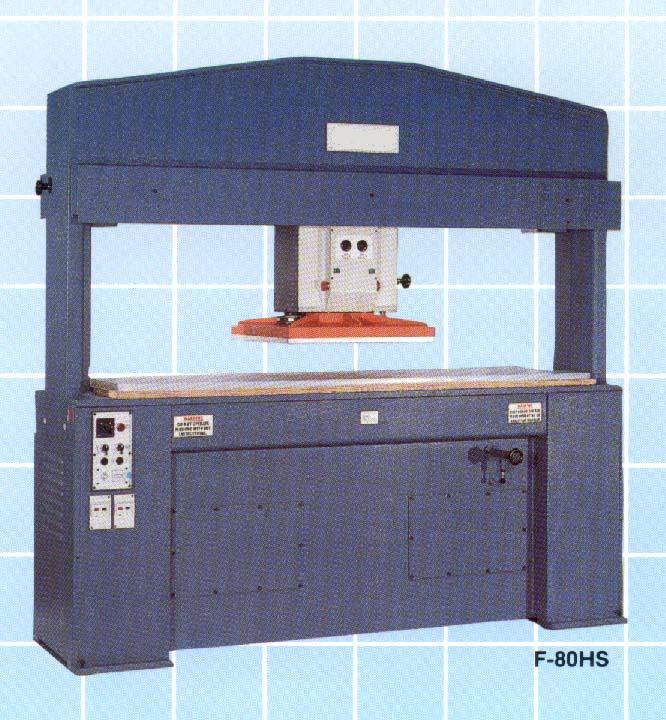 The F-80HS, a 35 ton die cutter with heavy duty casting construction. The cutting surface is 80″x25″ and the cutting plate is 25″x25″. Mainly for working with sheet goods such as producing rubber gaskets, snowboard and water ski bindings, and rolled textiles.
Full Head Cutting Presses
HDC-1412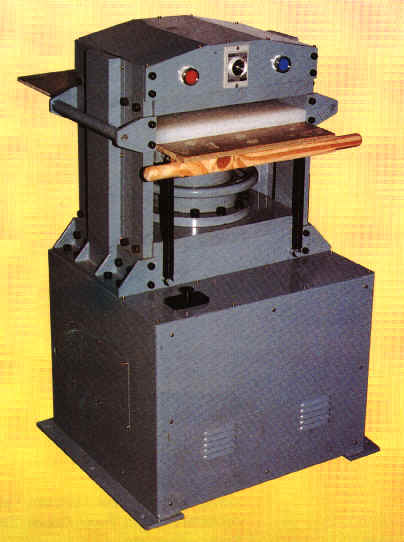 Die cutting machine model HDC-1412. This compact die cutter features easy adjustment of stroke and die height, 14″ x 12″ cutting area, and operates on ordinary 110v single phase power.
S-680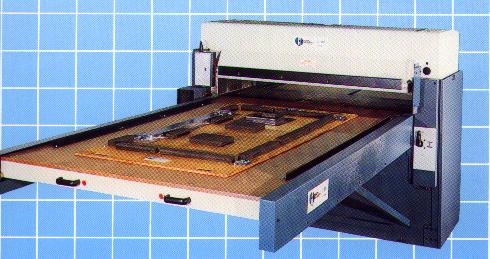 S-680 with manual slide table.
This 80 ton die cutter has a 67″x40″ cutting surface and cutting plate.
Please contact us for more information or requirements for any die cutting job.