Binders and Binding Machines
We specialize in binding attachments for industrial sewing applications. Regardless of the job, we can help with your binder needs. The right binder for hats, upholstery, mattress, garments and much more can increase your production and quality.
Binding machines are either flatbed or cylinder machines, straight stitch lockstitch, zig-zag lockstitch or chainstitch, depending on your application. You can also purchase binders to fit your existing machines, in a wide variety of variations.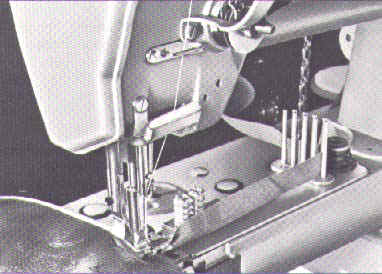 Close up of a cylinder arm machine with binder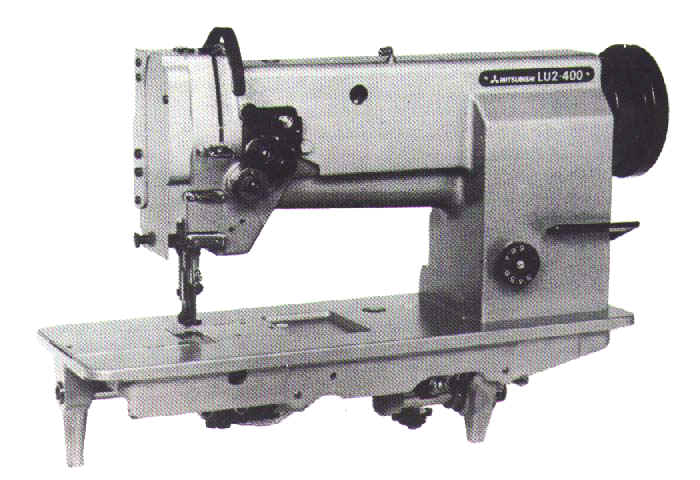 Mitsubishi flatbed straight stitch lockstitch machine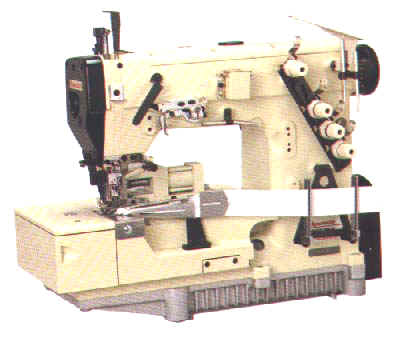 Yamato flatbed chainstitch machine with binder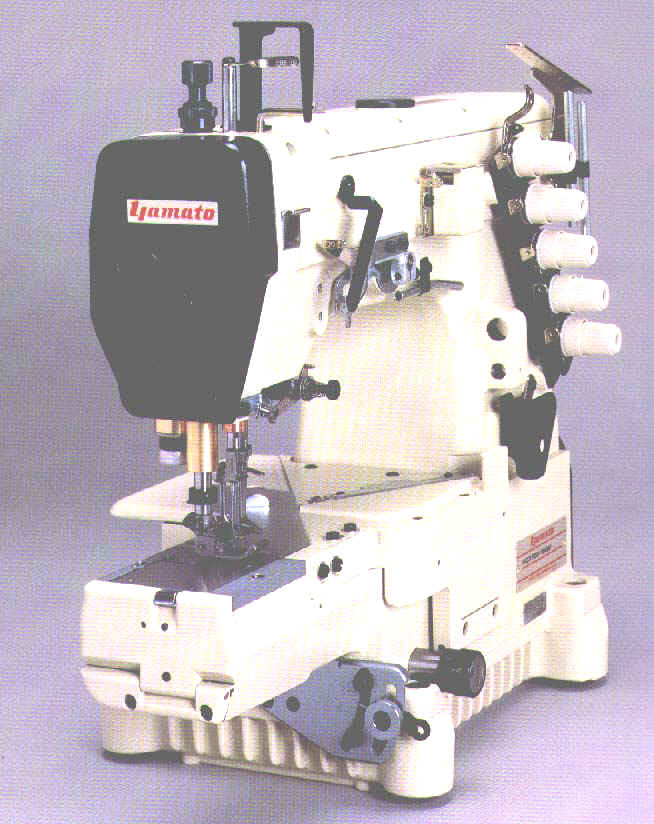 Yamato chainstitch arm machine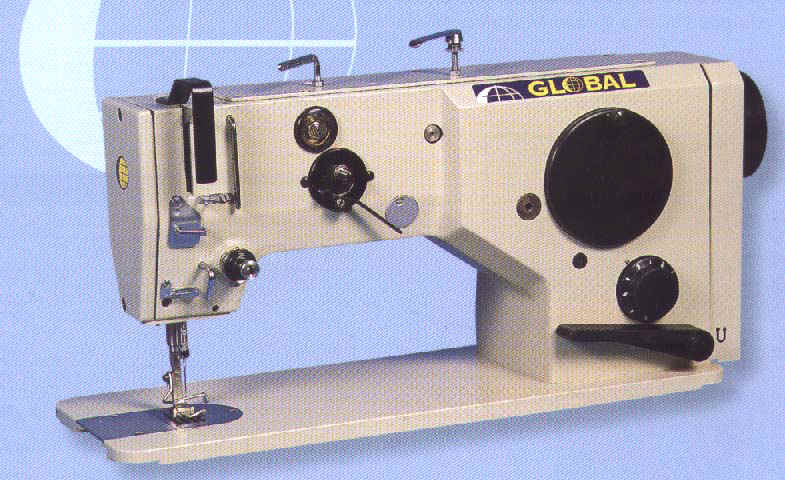 Global flatbed lockstitch zig-zag machine.
Synchronized Feed Binders
Synchronized Binder Feed Machines are equipped with a special mechanism that oscillates the binder with the movement of the feed dog and the walking (front) presser foot.
The binder is mounted very closely to the front presser foot and the needle, and it's movement is "synchronized" perfectly throughout the sewing cycle.
Since the needle is so close to the binder, the binding is sew down immediately after it leaves the mouth of the binder.
This allows the machine to easily sew around a very small radius and prevents the binding from "dropping off" the work, which is a frequent problem in binding operations where a standard ( non synchronized ) binder is used.
Binders can be very specialized, but there are 3 basic types; right angle, in line and C type.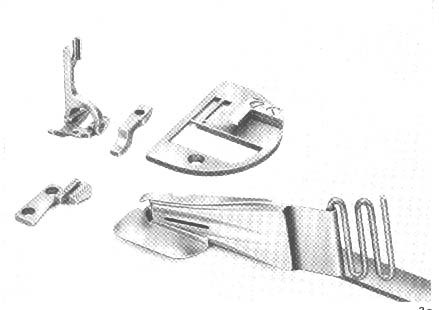 Right Angle Binder Set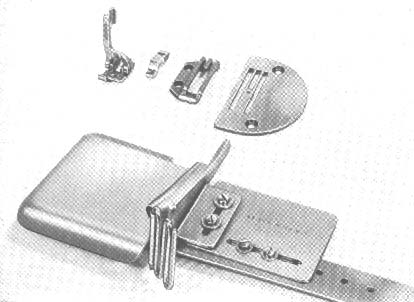 In Line Binder Set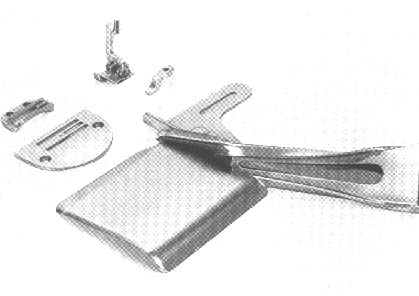 C Type Binder Set
Binders are available in a wide variety of folds and finishes. Common folds and finishes include clean finish, single raw edge finish, and raw edge finish.


Clean Finish


Single Raw Edge Finish


Raw Edge Finish
Contact us for all your binder needs. Shown here is just a small sampling of the possibilities.