Typical TW6-960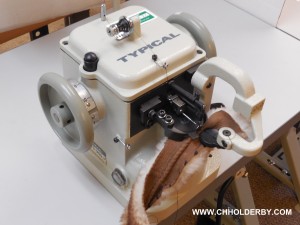 This is a robust cup seaming machine with a large bite, which makes it an excellent choice for work on bulky and heavy products such as shearling and shoe sole applications. It handles heavy work effortlessly.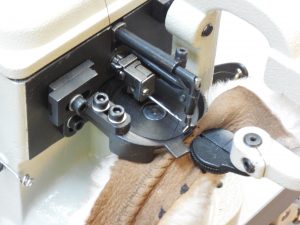 Additional convenient features:
adjustable seam guide
automatic lubrication by use of oil pump
push button stitch length adjustment.