Pages
for Used Machines and Others
Used Industrial Sewing
Machines and Sergers
We have a HUGE stock of used industrial sewing machines.This is just a small sampling of what we have available. If you are in the market for used industrial sewing machines and equipment, check with us!
Bonis A-21,  Fur Machine. This machine is designed for working on mink and other light furs.
Bonis S-51, This model takes a big bite out of sewing problems!
This is the machine that is widely used for heavier work like sheepskin and other bulkier materials.
This is made possible by unique design features built into this machine. Higher looper lift combined with a longer needle stroke and "arm over disc" provide extra space to maneuver bulky items made of vinyl, heavy leather and high pile materials.
This is the machine to have for toys and sheepskin products!
Brother BAS-304A-111,  Programmable Pattern Tacking Machine – Call for Price
Consew 133A, Satin Stitch, Free Hand Embroidery and Monogramming Machine
Cornely A2 Single Needle, Long Arm, Chenille and Chainstitch Machine – Call for Price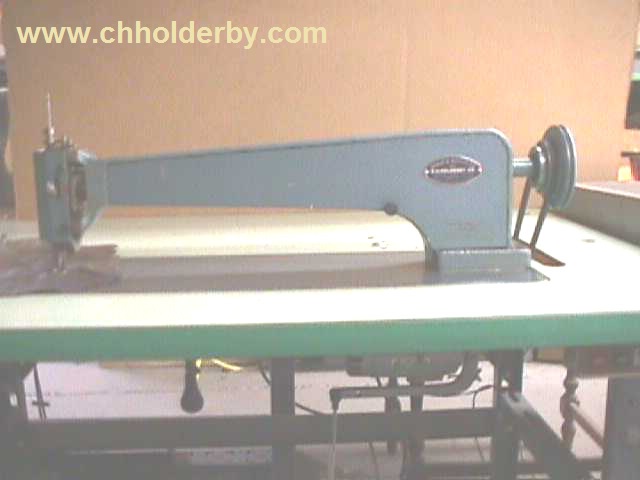 Eastman "Ultronic" Model 625, 6 inch, Dual Speed Cloth Cutting Machine, 110v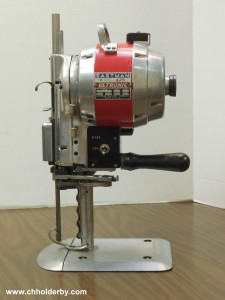 Juki LH515 Two Needle (1/4 in. ),  Needle Feed, Reverse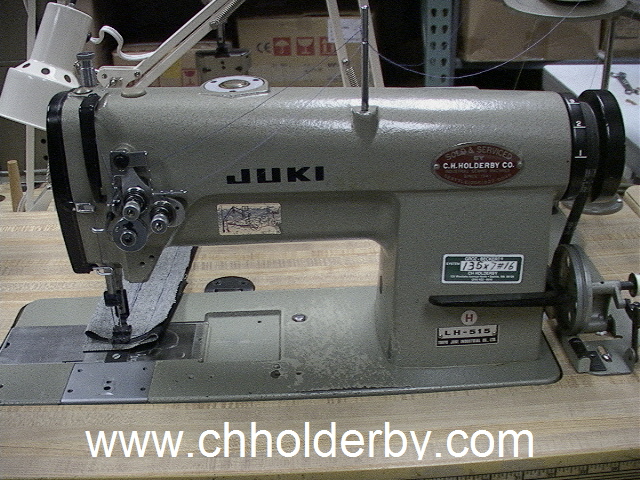 Juki LZ-271 Satin Stitch "Swiss Style" Embroidering Sewing Machine
Juki MB-372 Button Sewer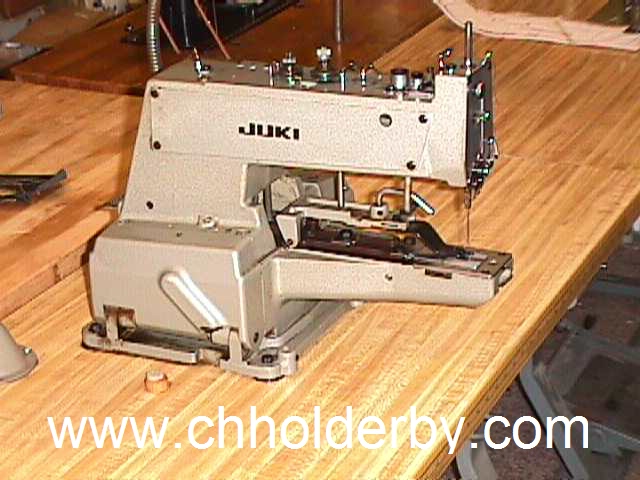 KM "Octa" Model RS-100, Cloth Cutting Machine, 4 inch blade, 110v
This is the ideal machine for sample room and small production applications.
Merrow 15-CA-1 Crochet Stitch Machine
Mitsubishi PB-820 Two Needle ( 3/8 ) Post Bed Machine
Mitsubishi PLK-0804 Programmable Pattern Tacking Machine
Mitsubishi PLK-B2516 Programmable Pattern Tacking Machine Call for Price
Pfaff 145 Single Needle, Needle Feed, Walking Foot with edge cutter
Pfaff 418-71, High Speed, Three Step Zig Zag with Reverse Feed
Pfaff 3334-958/01-136B Bartacking Machine, 12mm
Pfaff 41 Class Mauser Lock Four Needle Six Thread Taping Machine for Wetsuits Call for Price.
Reece S2-BH Buttonhole Machine
Rimoldi 264-11-4EL-09 Four Needle Waistband Machine
Rimoldi 327-2CD-32, Four Thread Serge
'TIGER' Brand Cloth Cutting Machine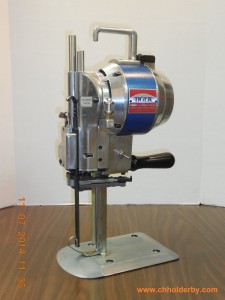 Specifications:
11oV
Dual Speed
7 in. Blade
STROBEL,  KL 142-20, Two Thread Cup Seamer for Extra Heavy stitching on wet suits and diving suits for superior seam strength.
This is a rare opportunity to purchase a used machine of this type in excellent working condition.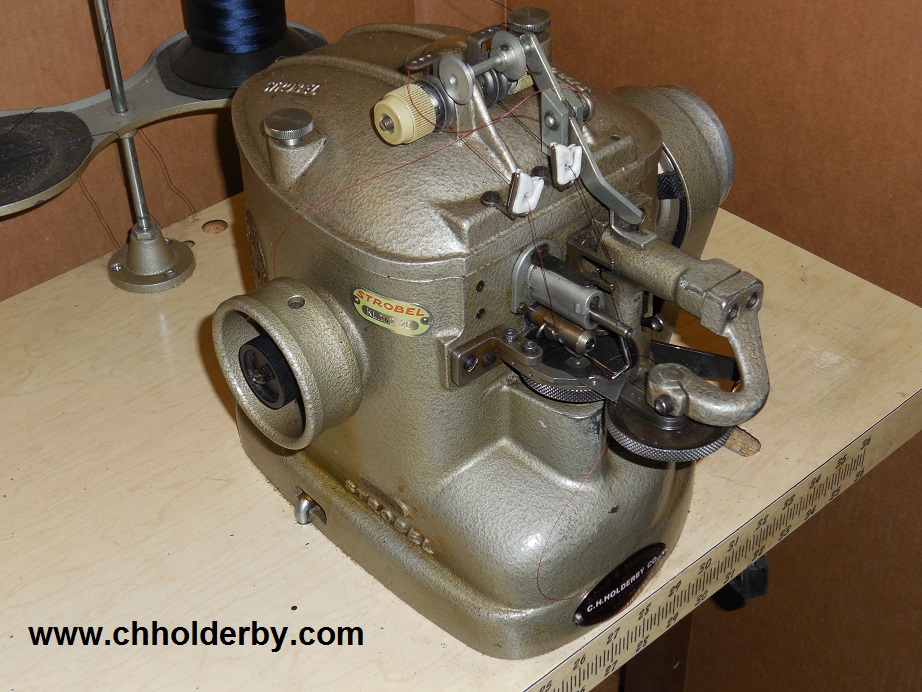 Sunco 140-2 Blindstitch  ( 1099PB style ) for general alteration work
U.S. Blindstitch 99-PB-1 Blindstitch Machine with Air Cutter, Feed Frame Drop and Servo Motor, for Wetsuits
U.S. Blindstitch 719-9, The original machine designed specifically for drapery work. Features the extended work plate for supporting extra fabric while hemming drapes.
Please check back for updates and changes to this page
Call us for prices on our used equipment. We have more models that are not listed here.
Please Note:
The equipment on this page is used equipment and is subject to availability. Prices quoted are for complete machines with table and motor, FOB  Seattle, WA, and are subject to change at any time. Local delivery ( within the Seattle area) is available.
Please do contact us as soon as possible, as these machines are in great condition, and come "ready to sew". We recommend that you send us a sample of the material and thread you plan to use, so we can be sure the machine will do the job upon delivery.
Contact us for all your used equipment needs.
1-800-431-6646
info@chholderby.com