C.H. Holderby has worked with embroidery equipment since the infancy of electronic embroidery. We specialize in computerized embroidery. Click on the Wilcom logo below for more information on software for embroidery digitizing.

Looking for Royal brand rayon embroidery thread? Look no more! The entire inventory of Royal thread from Tajima West has been moved to our location and is ready to ship!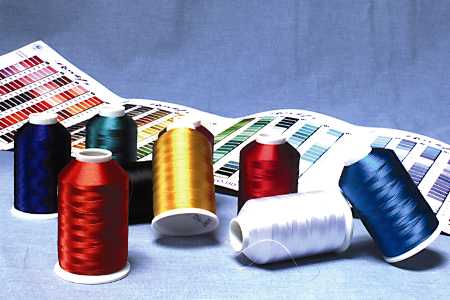 Please call us at (800) 431-6646 to place your order
We now have post machine information on our site. Post machines allow you to easily sew your embroidered emblems and patches to finished caps and sleeves.
With peripheral equipment such as Merrowing machines, die cutters, post and cylinder bed industrial sewing machines, and manual embroidery machines, we can supply your embroidery shop needs. Check out our Industrial Equipment pages for information on cutting equipment, and steaming and ironing equipment.