Mitsubishi Industrial Sewing Machines
Mitsubishi LU2-4400, LU2-4420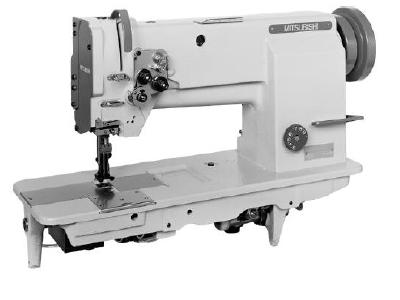 Mitsubishi LU2-4400-BOB
& LU2-4420-BOB
Single Needle Compound Needle Feed Lockstitch Industrial Sewing Machine with Reverse Mechanism.
For use with Medium to Heavy Materials
Canvas · Vinyl · Leather
Stitching Applications
Interior Decor · Auto Upholstery · Briefcases
Furniture · Tent
Features
· Compound Needle Feed, needle and upper feed movement synchronized with feed dog to provide powerful material feeding.
· Automatic Lubrication to the main machine parts.
· Maximum Stitch Length of 9mm.
· Large Bobbin.
· Extra Presser Foot Clearance of 16mm.
Mitsubishi LS2-1380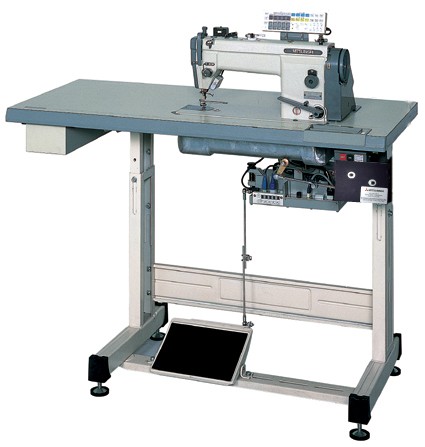 Mitsubishi LS2-1380 Single Needle Drop Feed Lockstitch Industrial Sewing Machine with Automatic Thread Trimmer
For use with Light to Medium Materials
Stitching Applications
· General Alterations, Draperies, Curtains, Any Light to Medium Work
Features
· Semi-Dry Automatic Lubrication to the Main Machine Parts.
· 13mm Presser Foot Clearance.
· Maximum Stitch Length of 4mm.
· Available With or Without Automatic Trimming for Fast Production.
Mitsubishi PLK-E03BT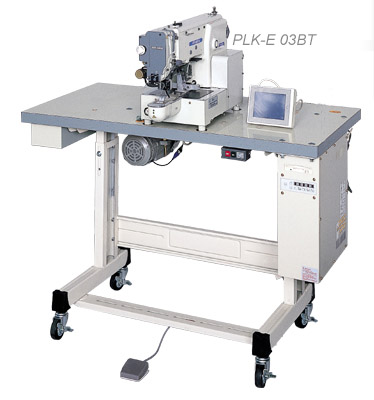 Mitsubishi PLK Series Programmable Bartacking and Pattern Tacking Machines
Available in a wide range of sewing fields from 30mm x 50mm all the way up to 1600mm x 540mm, and with a variety of specialty clamping systems, the Mitsubishi PLK Series of programmable industrial sewing machines provides precision stitching for some of the industry's most difficult applications. All of Mitsubishi's PLK machines are available with an extra presser foot clearance of 50mm (standard is 10mm on most models).
Contact us for more information about all the Mitsubishi Industrial Sewing Machines.