Sail Making Machines
The sail maker's dream machine! Global and Consew zigzag
machines!
Global Sail Making Machines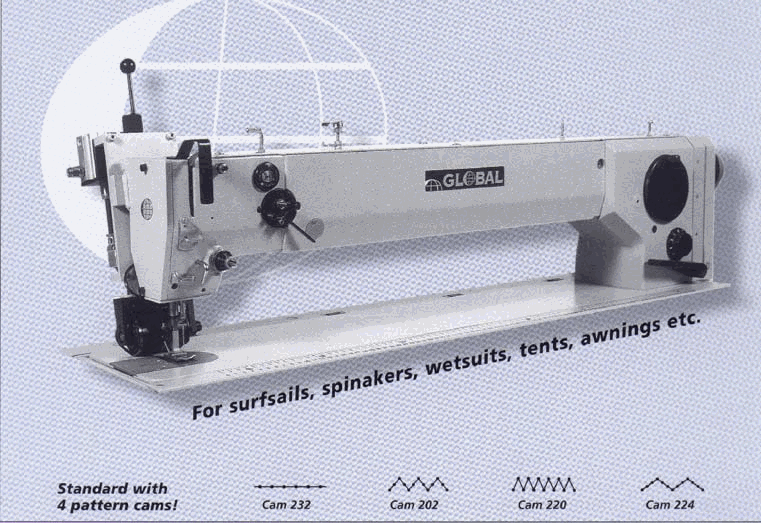 Global Model ZZ 567-75 long arm fancy stitch
zigzag machine. This machine also works great for wetsuits, tents and awnings; anywhere a
750mm (approx. 30″) arm is needed in combination with a zigzag stitch. Standard with
4 pattern cams to give you straight, zigzag, 3-step zigzag or 4-step zigzag. Options
include underbed trimmer, puller; pneumatic presser foot lift and needle cooling
equipment. Extra heavy stand, table top and motor included.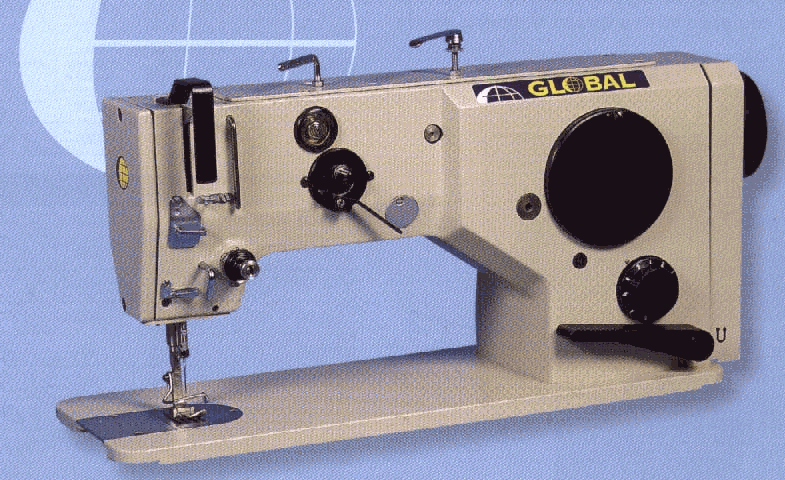 Global Model ZZ 567 is a single needle flat bed
zigzag machine. With a large bobbin, maximum zigzag width of 10mm and a maximum stitch
length of 5mm, this machine comes standard with two cams. Additional cams and thread
trimming are optional.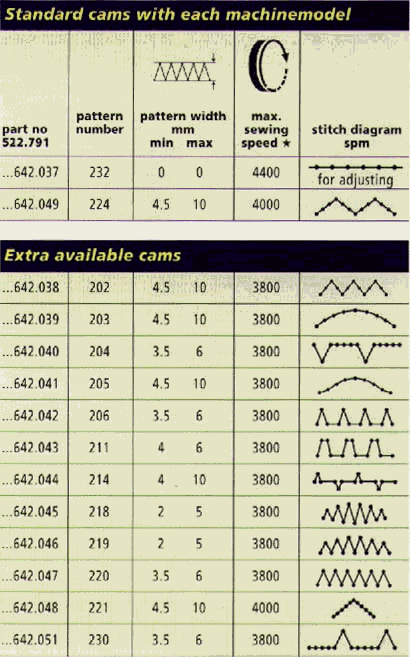 Standard and optional cams for the ZZ 567.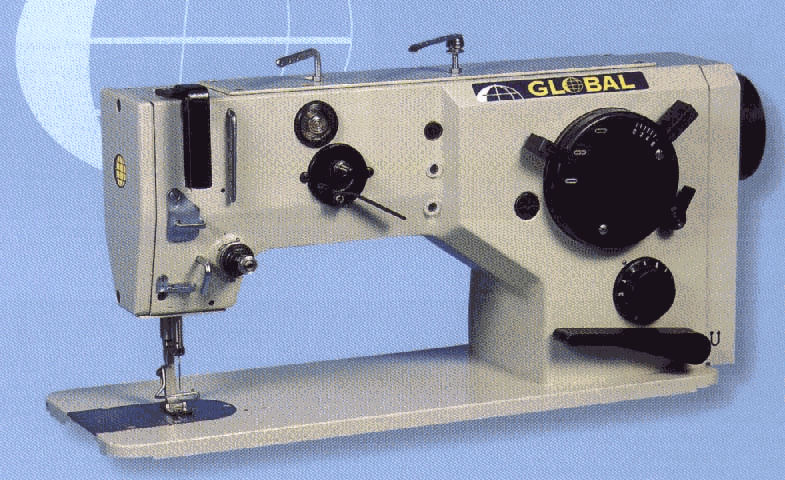 We also recommend the Global ZZ 568 zigzag machine
for sail making. Equipped with a large bobbin, 6mm presser foot lift and a 10mm maximum
zigzag width. These machines are semi automatic lubricated and have a built in
bobbin winder. Trimmers are optional for the 568.
Our sail making machines come with stand, table
and motor. Options include trimmers, cloth pullers, and air lift for pullers and presser
feet.
Consew Sail Making Machines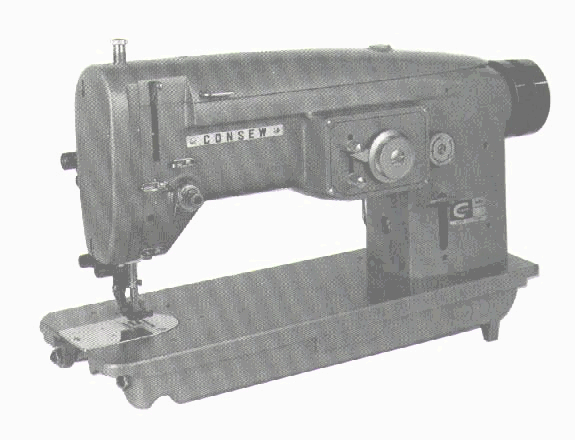 The Consew Model 146RB zigzag machine features a
large bobbin and wide zigzag, reverse as well as a walking foot. Great for sails, wet
suits, shoes, boots, leather and vinyl products.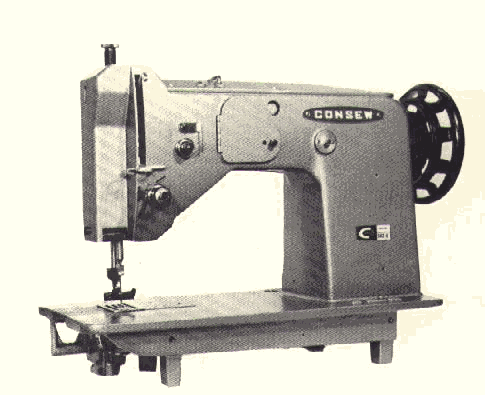 The sail maker's machine for sewing heavy corners!
The Consew SKZ-6! This extra heavy machine features an extra large rotary hook, a maximum
12.7mm stitch width and a 13mm clearance under the foot. Optional puller available.
Please contact us for more information on sail making
machines.